Check out the original posts here: https://primewomen.com/career-and-business/career-maker/overqualified-for-a-job/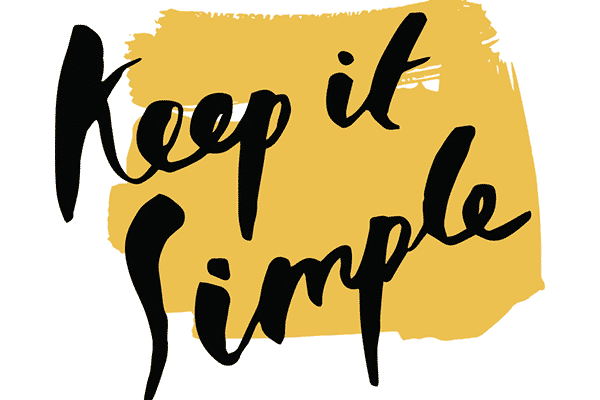 If you have been told that you appear overqualified for a job position or that your resume may be just a tad overwhelming for the job you are pursuing, it's time to simplify.
If your resume appears to showcase you in a way that showcases your skills as the next CEO, but you have decided to apply in a vastly different, albeit less stressful role – it's time to simplify. The key here is to pare down the high level experiences and play up the experiences and skills necessary for the job position.
Just like you choose how to add only the right accessory to create a sleek look, so goes it with what you select to include in a new resume. In this case, you are consciously choosing to simplify your resume to get your foot in the door. Simplifying does not mean you are less, but instead, that you are savvy enough to know when to exclude something that just doesn't serve your current situation.
Prepare for the Why Question
Just like preparing the perfect outfit takes thought and planning, so does preparing a response to the inevitable question people will ask – "why." Why are you moving from CEO to sales associate? Is this is a conscious decision or a midlife crisis? Think of your answer in advance. It will serve you well when networking and while being interviewed. Your fully planned and prepared response to these inevitable questions serves as the foundation when employers are assessing your hire-ability. When responding, it is important not only to be honest, but to allow your response to still showcase yourself as a qualified applicant for the position. Explain that this is a well thought out and quite strategic decision. Then, go on to highlight the skills you have learned from your previous job that will be useful to the targeted position and focus on the future.
The term, "overqualified," does not have to mean that you are "too good" for the position. Here, it is all about utilizing your skills gained over the years and applying the ones that prove to be most beneficial to the company's progress.
Even with the challenges that arise in being viewed as "overqualified," remember to simplify, simplify, simplify. Simplify your resume, your networking messages and your interviewing answers to focus not on 'why' but 'why not." Utilize the skills you have attained to work to your advantage so you can go from overqualified for a job to a perfectly suited strategic hire!
"Our life is frittered away by detail. Simplify, simplify, simplify! I say, let your affairs be as two or three, and not a hundred or a thousand; instead of a million count half a dozen, and keep your accounts on your thumb-nail."
–Henry David Thoreau